Mortgage Specialist Bonnie Thorlakson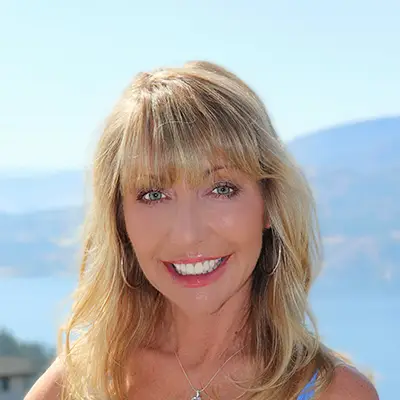 I'm a people person, I'm a mother of 2 amazing young men. I'm happily married & living in the most beautiful city in Canada. I thrive in the balance I've created between work and play.
I've spent the past 20 years as a Senior Finance Manager to which I'm very grateful to have been able to work with amazing people all day long from professional investors to young families alike.
Today my heart is in helping homeowners achieve their dreams, my passion in establishing long-term personal relationships with my clients to ensure they're receiving the most for their money in the interest of both themselves and their loved ones.
If you're looking to buy a new home or refinance your current mortgage, it's critical to deal with a lender with a good reputation and a Mortgage Specialist with experience and understanding to ensure a smooth loan process and timely closing.
Client First Approach
I take pride in providing outstanding service to my clients by working one-on-one with them throughout the mortgage and lending process. I feel that delivering such individualized attention to my clients helps me to stand out from the competition and provides an experience that makes a lasting impact while also allowing for fantastic long-term relationships for years to come.
The Mortgage Process
I will be directly involved in all elements of the mortgage and financing processes from the beginning to the end. While dealing with me, you will not be passed from person to person. From beginning to end, you and I will work hand in hand in person, over the phone, over email, and text to complete each stage of the financing process.
I find this approach provides the greatest clarity & understanding throughout the entire mortgage process & streamlines all aspects from explanations through documentation.
Low Mortgage Rates
What's my secret? I am very grateful to be working with one of the largest lenders in Canada that allow the mortgage rates we offer to be among the most competitive in the industry, our incentive programs are fantastic, all of which are continually updated throughout this website the instant they change, ensuring our clients are provided with the latest offers & lowest mortgage rates available.
Working with the most up-to-date rates & information enables you, the client, to make highly informed decisions with peace of mind & clarity for all parties involved.
The Latest Mortgage & Lending Technology
Save money & close quickly! I work with the best of the best, our lender utilizes the most advanced mortgage & lending technology available, expediting to process to meet & beat the ever-evolving mortgage industry.
In a hurry? I've got you covered. Our mortgage processing software & advanced underwriting system allow me to process your mortgage in as little as 3 weeks.
My goal is clarity & keeping my clients informed every step of the way. Developing trust through superior customer service enables me to create long-lasting relationships that will stand the test of time & allow us to handle anything the industry can throw at us.
Solid Mortgage Advice
Becoming a new homeowner & committing to a mortgage is one of the largest transactions many of us will ever make in our lifetimes. One of the best things you can do throughout this process is to surround yourself with highly respected, knowledgeable professionals that are committed to ensuring your venture is a successful one. Seek out professionals that understand the value of the long game, that clarity, value & commitment = retention & happy clients all the way around.
Choosing the right Mortgage Specialist.
Tips in finding & qualifying a great mortgage Specialist near you.
Evaluate your potential Mortgage Specialists

Years in the business.
Certificated & Awards.
Positive ratings & reviews.
Great testimonials & recommendations.

Meet your prospective mortgage Specialist

Energy is important, are you guys a good fit.
What the individualized mortgage process looks like.
What timelines you can expect.

Ask Important questions

Ensure you're Specialist is backed by a reputable institution(s).
Who are your/their lenders.
Are those lenders accredited & reputable.
What is the Specialist's method of compensation.

Does your potential mortgage Specialist ask YOU the right questions

Are you planning on expanding your family any time soon & what does that look like?
Is there a potential you may need to downsize in the future? Children off to college?
Do you have any short or long-term future plans that may require you to access the equity in your home?
Do you anticipate having parents or siblings that may require long-term care in the future?

Get quotes from multiple mortgage Specialists.

Multiple quotes will ensure you are getting the lowest financing rates possible.
This will give you a chance to vet & get a feel for other lenders & Specialists.

A little due diligence can save you a tonne of headache & financial hardship knowing you've found a mortgage Specialist that fits your specific requirements & is in the position to help you find the lowest mortgage rates in Kelowna or the Okanagan area.

My Promise to you

Adapting to an ever-evolving industry

To both new & existing clients; today's ever-evolving mortgage market demands the utmost attention as opportunities can present & fleet at a moment's notice.

I develop mortgage solutions based on my client's specific conditions & requirements, however, the process doesn't simply end when the deal is done. As time passes, conditions & requirements mature & change, as do lending and mortgage opportunities.

Much of my work is monitoring & responding to new opportunities as they arise ensuring my clients borrowing solutions stay optimized throughout the duration of their loan. You'll hear from me during our long partnership. Checking in to make sure your mortgage and lending product(s) are still the most effective solution for your specific needs.

Request a Call to get started today

Contact Bonnie today and see the difference in working with a Mortgage Specialist that truly cares what's best for the client: (250) 300-4845.